One of the questions I'm asked frequently as a personal stylist has to do with Chanel bags, especially when choosing which one to buy.
First of all, I believe that Chanel handbags are an investment because they increase in value over time. However, the crazy high price tag can make the decision of buying it very daunting.
Although the Boy Bag is a newcomer compared to the Classic Flap, it has become really trendy; many women find it hard to choose between the two iconic bags.
I've invested in a Chanel boy bag first while simultaneously dreaming about the Classic Flap!
Here are my thoughts on both beauties!
The Classic flap is that bag that every woman should have in their collection; here's why:
Chanel Classic Flap
The Classic flap bag generally has two flaps; one on the outside, and then an interior one. The interior flap adds quite a lot of weight to the bag and makes it a little more difficult to get your things in and out of, especially when you are on-the-go.
The classic flap is classy;
More feminine and formal.
Perfect for formal dinners, work, and wedding
Chanel LeBoy
The classic flap bag has the double flap, whereas the Boy Bag just has the external flap. Meaning the Boy bag is a little lighter in weight, a little easier to get in and out of in a hurry and has more interior space than the classic flap, which means for a similar size bag, you can get way more stuff in!
More edgy, fun, and young
More suitable for day and evening looks.
It is much "cheaper" than the classic flap bags.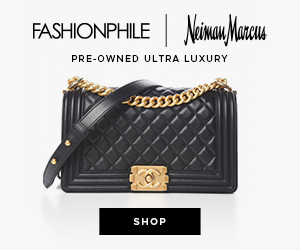 Which is your preference? What's your style?!
Though both bags can be styled to look super hip or more classic, it's important to consider what your taste and signature style is and which handbag would fit best with your wardrobe.
I guess there's no wrong answer to the question of which one is best, as they're both unique bags that will remain timeless!
Do you have a fashion or style question? You can contact me here! Or Book a FREE Discovery Styling Call with me!
---
I'm Linda, your go to Stylist, Personal Shopper and Curator.
Whether we can walk together down the streets of Paris, or you would prefer the contactless virtual experience, I will enhance your wardrobe through inspiration, styling tips and tricks, and a curated shopping experience.
Read more about my story here.